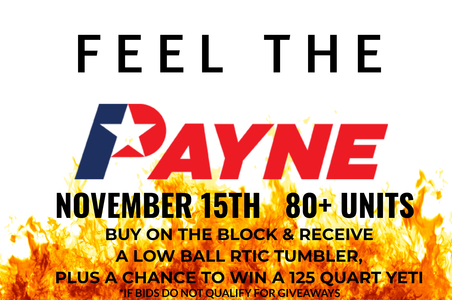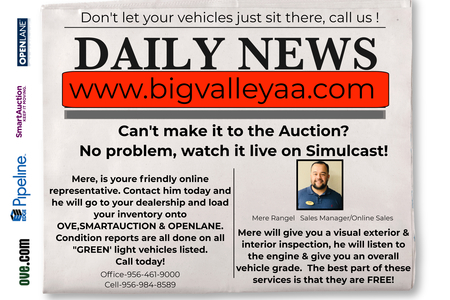 Featured Vehicles
There are no featured vehicles at this time.
Location (click on the map to get directions)
Announcements
DON'T MISS OUT, NOV. 8th, CREDIT ACCEPTANCE WILL BE RUNNING 20+ AND WESTLAKE FINANCIAL WILL ALSO BE RUNNING 20+, GORGEOUS REPOS!!! COME AND VISIT US OR SEE THE AUCTION LIVE ON SIMULCAST, DON'T MISS OUT!!!
LOG ONTO www.bigvalleyaa.com, www.edgepipeline.com AND CHECK OUT OUR INVENTORY!!!
CAN'T MAKE IT TO THE AUCTION,
FOLLOW US LIVE ON SIMULCAST
4315 North Hutto Rd, Donna, Texas 78537
​​